Designing, Installing, and Servicing Trane Heating and Cooling Systems is Cole's Business...

• Residential & Commercial Heating & Air Conditioning Systems

• Most Brands of Appliances

• Free Estimates
——
New Replacements

• Repairs On All Makes & Models

• Radio Dispatched Service Vans

• Factory Trained Service Personnel

• 24 Hr/7 Days a Week Service

• Customized Maintenance

Agreements include No Overtime EVER and Discounted Parts and Labor

• Financing available with approved credit

• Satisfaction Guaranteed

• Family Owned for Over 46 Years

We are committed to excellence in every aspect of our business from installation and service, to customer care and employee training.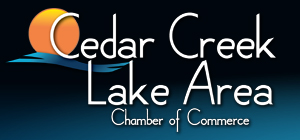 Our Company is in good standing with the Athens Chamber of Commerce since 1967, and also a member in The Tyler Chamber, Cedar Creek Lake Chamber, and Chandler Chamber of Commerce for many years. We are a member of the Tyler Area Builder's Association, The Better Business Bureau and support many local organizations and charities.
Our team includes two ladies who handle all service, parts needed, warranty policies and replacements, maintenance agreements, dispatching, and kitchen accessories available in the marketplace. When you call, chances are you will talk to one or both of these ladies and know, immediately, that we put our customers first. Our President and CEO was next to the founder's side 24 hours a day for over 40 years and now continues to operate the company, largely handling finances. Another young lady who works in our office understands the paperwork needs, and computer programming we use in-house. She is knowledgeable of all financial obligations, and manages our accounting department, daily, while providing customer service in all areas of our business.

Growing up in the company, Judy Cole McPherson is Vice President of Sales and Administration, handling personnel, management of buying, purchasing of all products.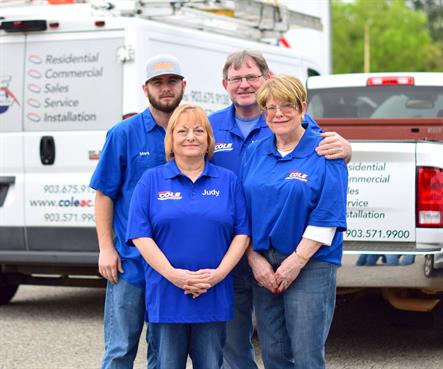 Michael Morrison, with a Mechanical Engineering Degree, is Vice President of Operations. He is certified by The State of Texas with the highest classifications awarded. He oversees our HVAC business division, which includes residential and commercial designs, quotes, crews, jobs' being performed, and quality control. Directly working with Michael, we have two in-house managers over the HVAC crews, and outside sales and management over all jobs in progress.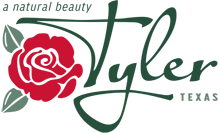 Making customers happy is Cole's Goal.